CLICK BELOW FOR OUR 2022 VOTER GUIDE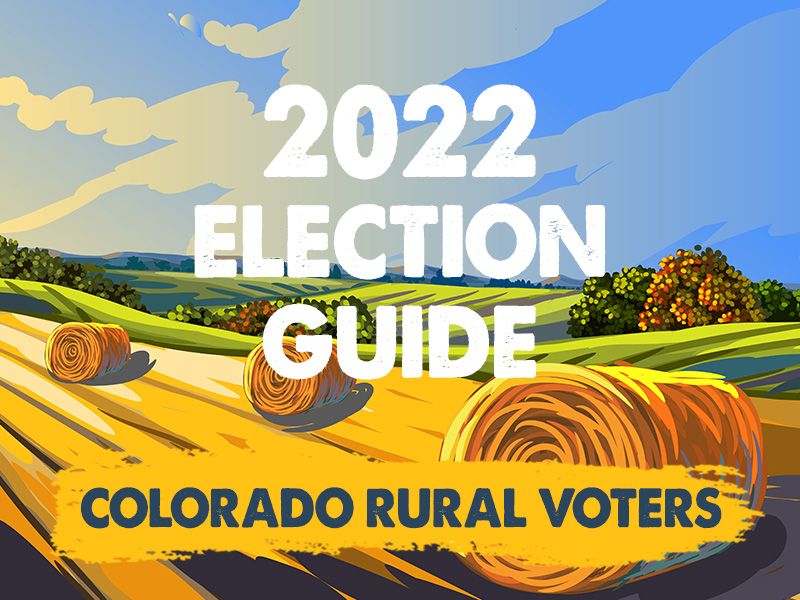 Colorado Rural Voters' Mission
Colorado Rural Voters (CORV) is a non-partisan political organization. It strives to invigorate our democracy by engaging people on the Western Slope in the election process. CORV works to elect accessible officials who are representative of and accountable to the diverse values, aspirations, and economic needs of their constituents.
We'll accomplish this by supporting candidates who:
Subscribe to the ideals of a true grassroots democracy, and who are open, honest, and responsive to the needs of the people.
Understand the urgency of the climate crisis and support policies, regulations, and practices that stop the impacts of climate change.
Support policies to ensure that we have clean and healthy air, water, land, and food supplies.
Are driven by a sense of urgency to support policies and incentives for clean energy programs as well as conservation and efficiency initiatives.
Believe that local communities have a voice in deciding if, where, and how natural resource extraction occurs in their neighborhoods.
Understand and value the importance of diverse and resilient local economies that make our communities healthy and affordable places to live and work.
Prioritize environmentally-responsible local food and agriculture as a means to sustain healthy communities.
Insist that public lands stay public.
Respect and work to uphold human dignity and the civil rights of all people.
Work to ensure that all people have access to affordable healthcare, housing, and nutritious food.
Protect individual voting rights and work to end gerrymandering.
Work toward systems that respect the dignity of all workers by demanding adequate living wages, the right to collectively bargain, and paid family & medical leave.
Support compassionate reform of our nation's immigration policies.
CORV also supports ballot measures at the state and local level that align with our mission and values.