Colorado Rural Voters works to bring home concrete wins for Western Colorado, electing forward-thinking and high-functioning candidates to local, county, and state office. In our current politics, this requires us to test and refine new strategies that can obviate hyper-partisanship and return sizable numbers of disaffected voters to the voting process.
Here are some of the ways we've risen to this challenge since 2019.
Our first Grand Junction mailing, with a link and a QR code to a voter survey.
A follow-up voter guide was then mailed to the same voters and received front page Daily Sentinel newspaper coverage.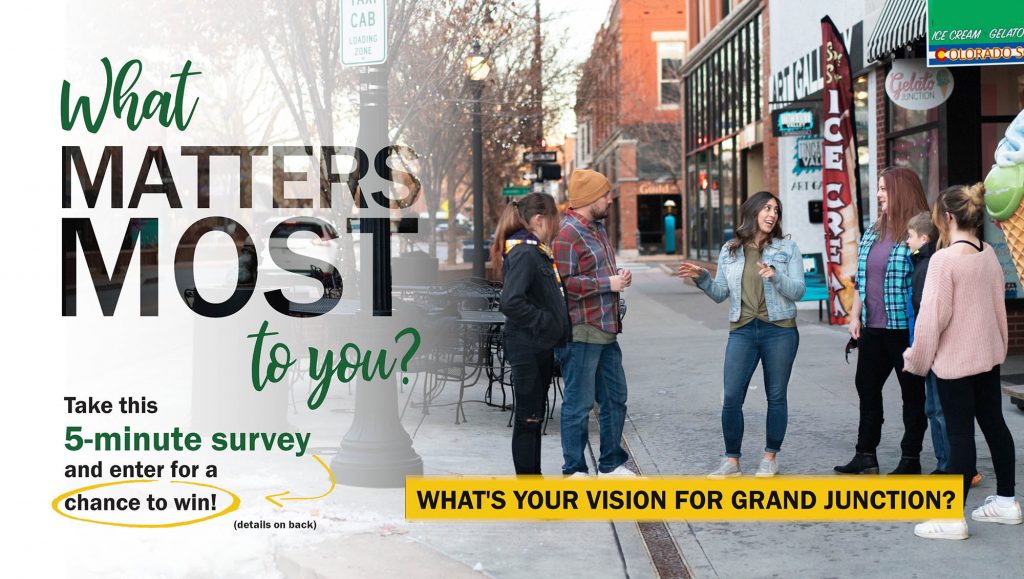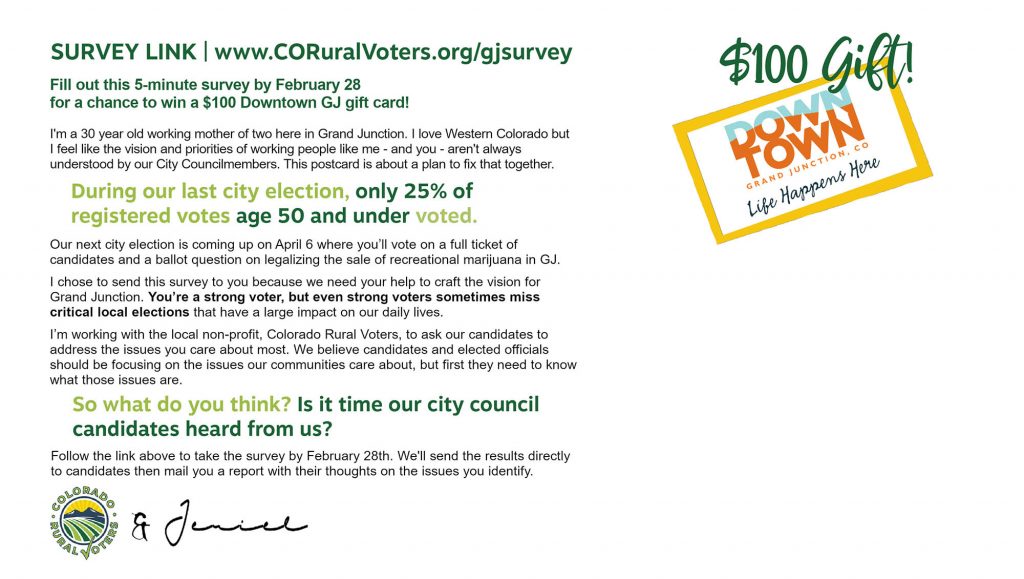 Some results from the voter survey. Candidates who adopted these priorities prevailed, while losing candidates continued to focus on communications around partisan identities.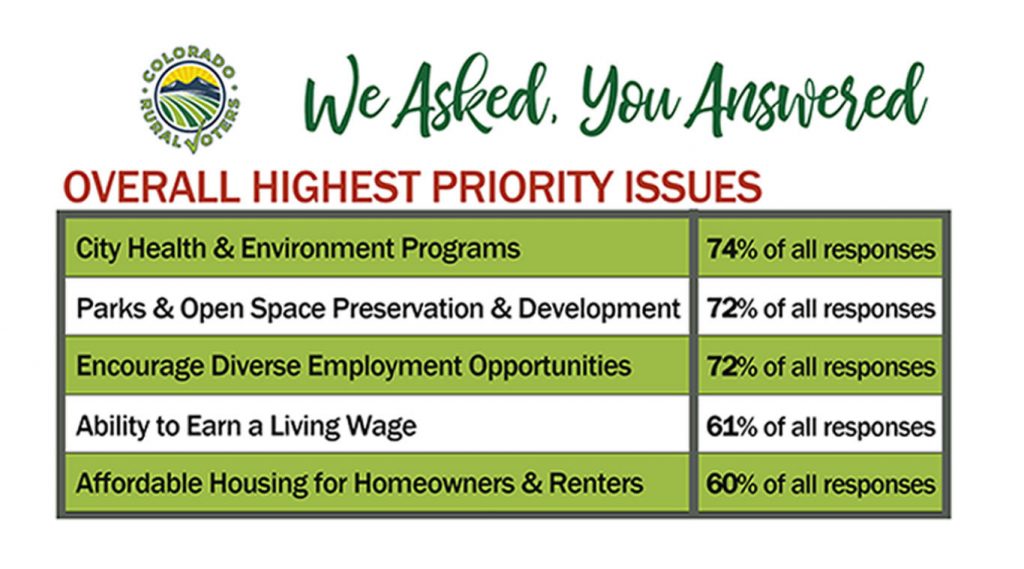 2020 CO Rural Voters Voter Guide for Ouray County.
Similar guides were mailed and distributed door to door in Garfield and Mesa counties.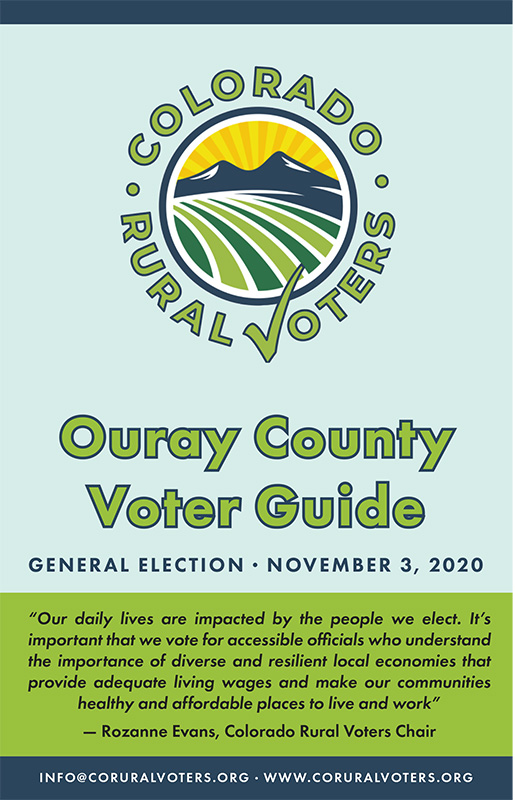 2020 CO Rural Voters Endorsement Mail for Ouray County