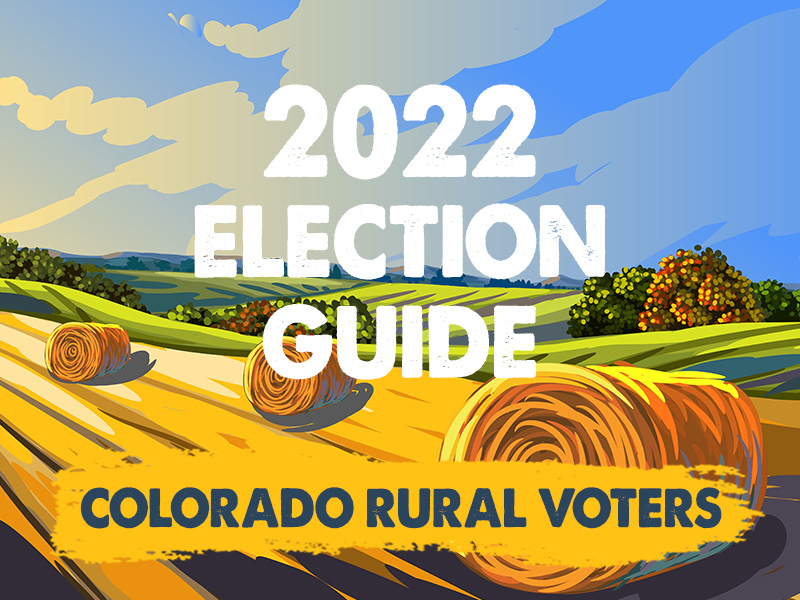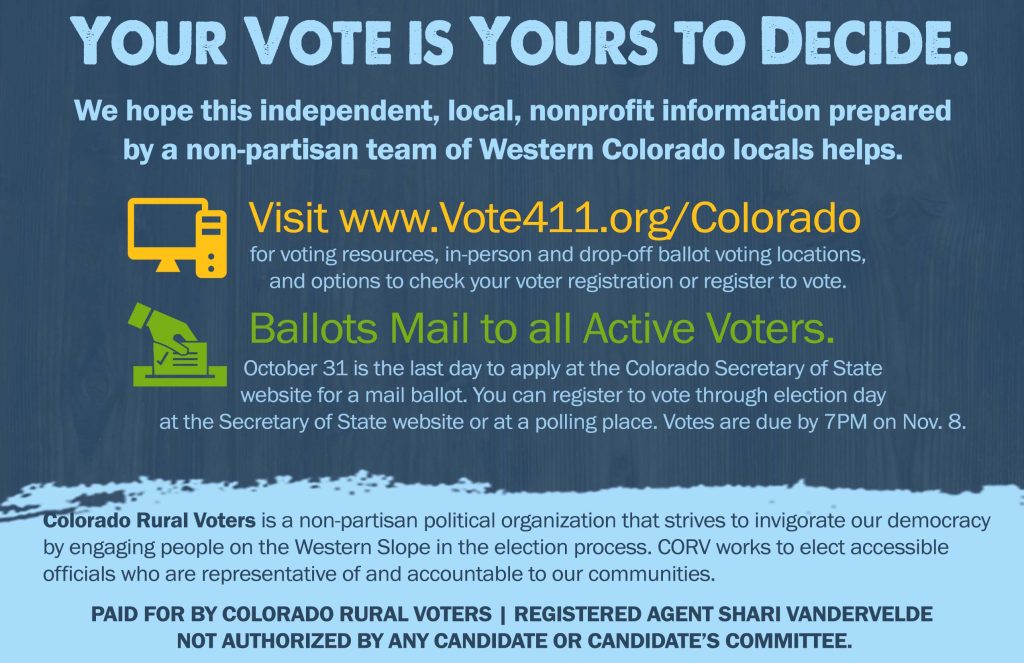 Voters in the Roaring Fork and I-70 are deciding on two vital elections this year that will determine what kinds of issues and what kinds of problem-solving will be elevated for the next two years: State House District 57 and, for Garfield County residents, Garfield County Commissioner.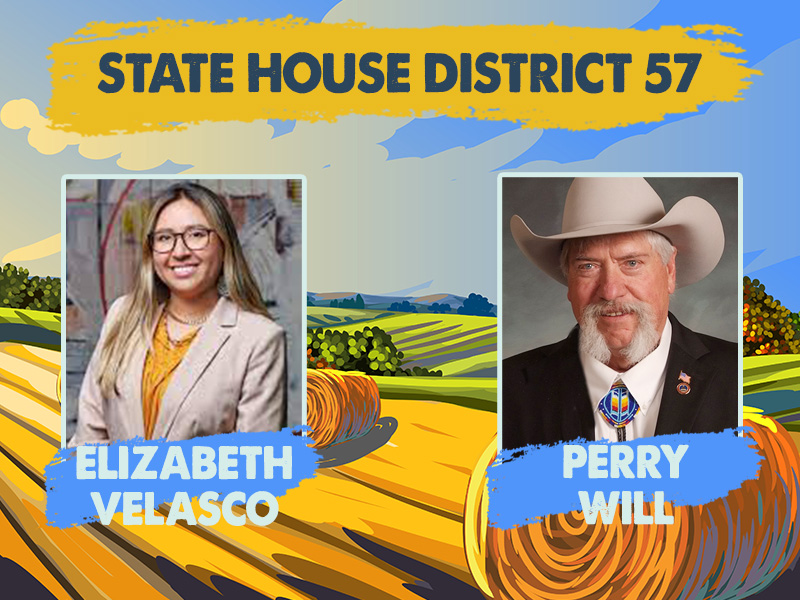 Meet Elizabeth and Perry
Elizabeth Velasco has lived in the Roaring Fork for over 20 years and is the daughter of first generation immigrants. Elizabeth runs her own small business, provides translation services to local and national clients, and is a wildfire Public Information Officer.
Velasco has served on the Young Latino Philanthropist giving circle and on the Board of Wilderness Workshop.
Perry Will comes from a Colorado farming and ranching family. He worked as a Colorado wildlife officer for over 40 years, holds a degree in Wildlife Biology, and runs his own ranch near Rifle, CO. Perry is a regular volunteer and contributor of animals to rodeos across the Roaring Fork Valley.
Will has served in the State House since 2018, as ranking member of the House Energy & Environment Committee and on the Agriculture,
Livestock & Water Committee.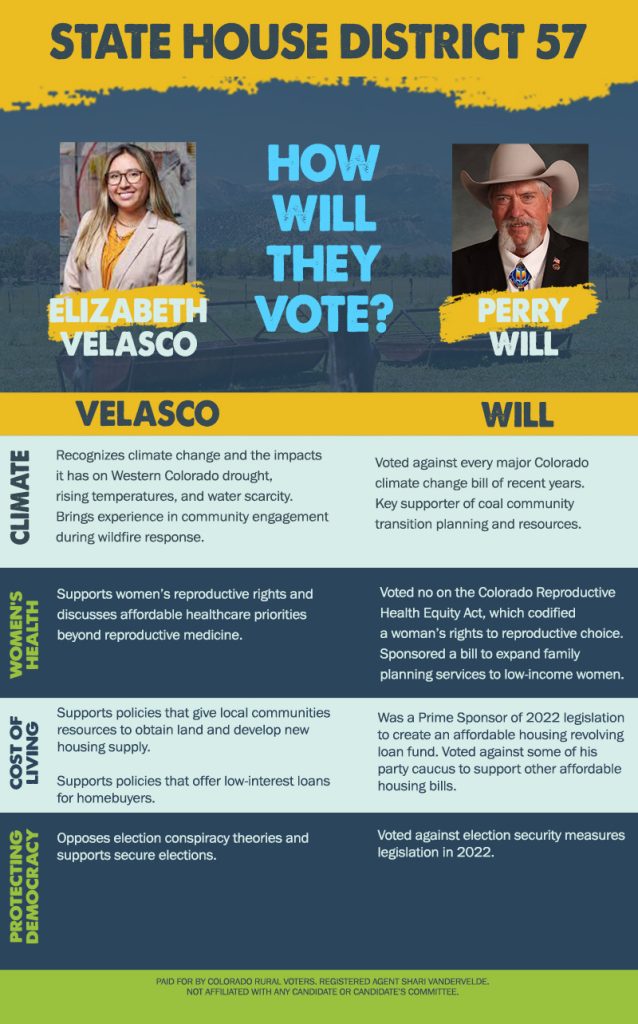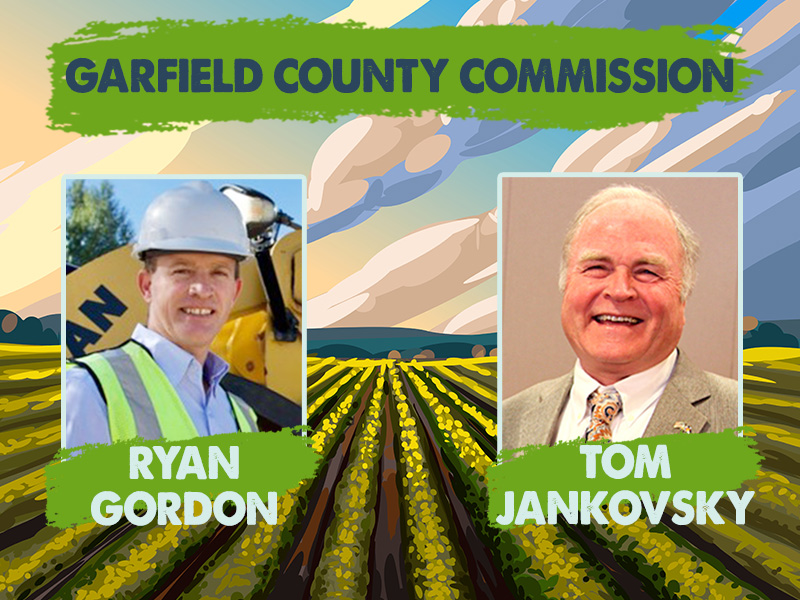 Meet Ryan and Tom
Ryan Gordon was born and raised in Glenwood Springs. He earned a civil engineering degree from Colorado State University and worked on the West Coast, returning to Glenwood Springs in 2014.
Gordon now works with Schmueser Gordon Meyer as a licensed engineer on projects including water and wastewater, dams and roads, and utilities.
Tom Jankovsky was General Manager of Sunlight Mountain
Resort for over 20 years and is a member of the Colorado Ski Hall of Fame. He holds a Bachelors of Science.
Jankovsky has served three terms on the Garfield County Commission and has served as liaison to projects ranging from human services to economic
development, county budgeting to transportation.