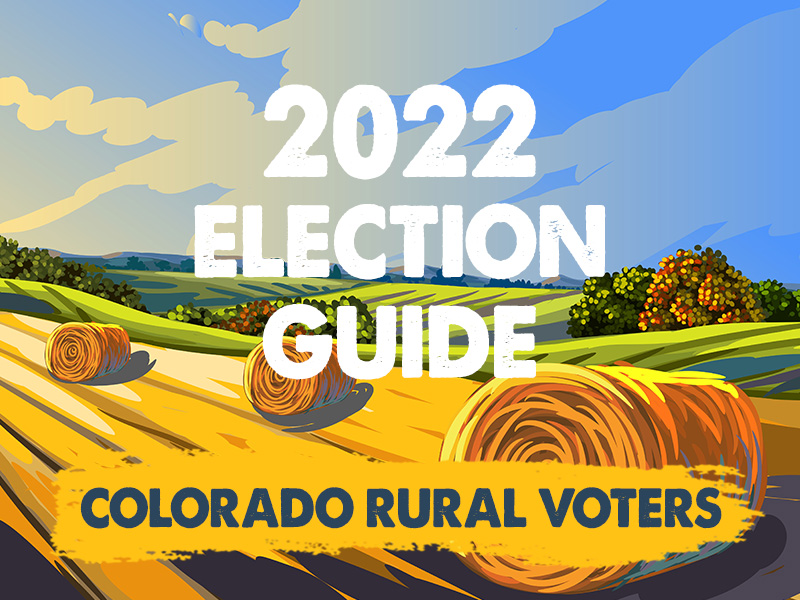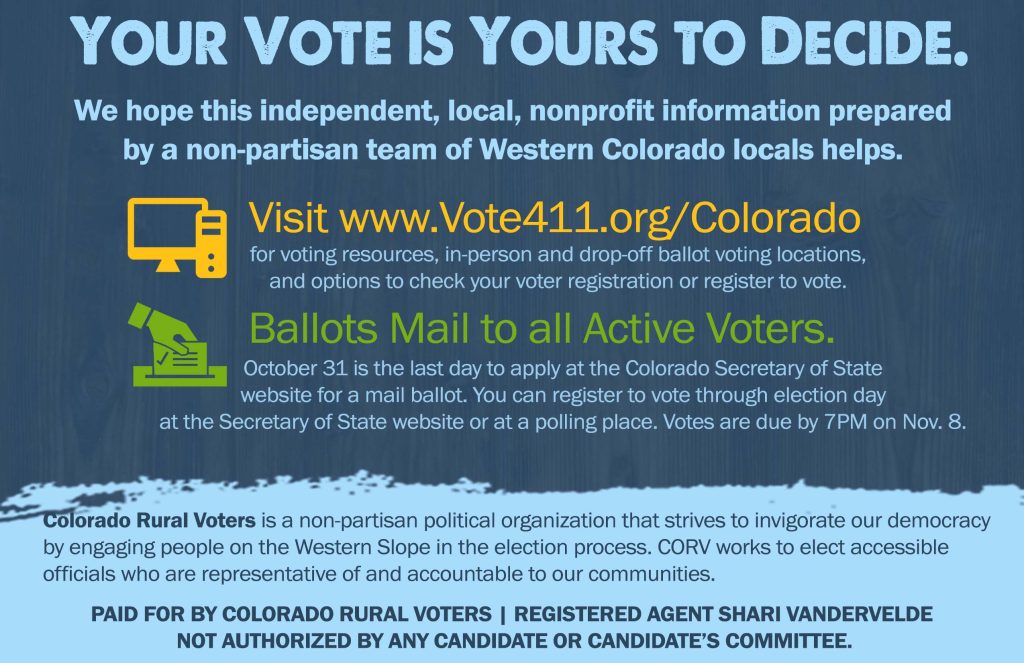 Voters in the Colorado High Country are deciding on one vital state legislative race that will determine what kinds of issues and what kinds of problem-solving will be elevated for the next two years: State House District 13.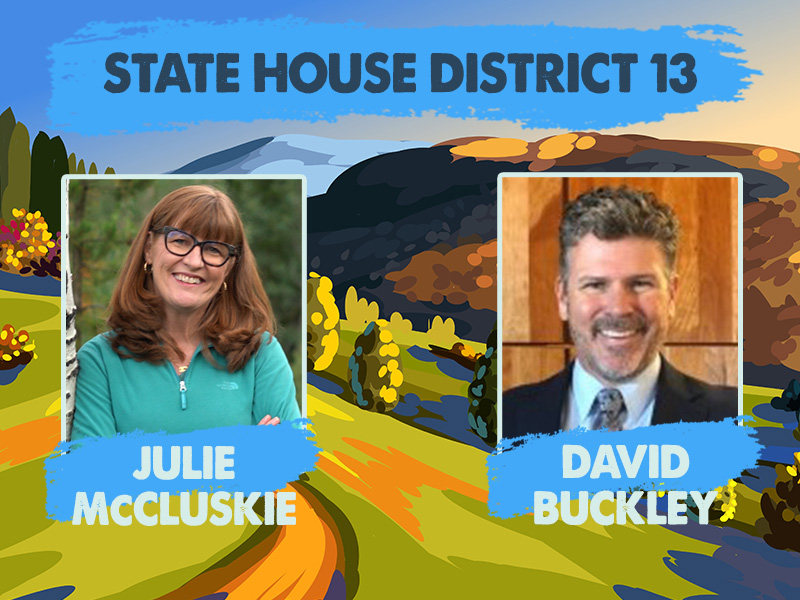 Meet Julie and David
Julie McCluskie grew up in Colorado and has worked for the Summit School District on community engagement and student behavioral and mental health initiatives. Julie has served on numerous local boards tackling
youth mental health, economic stress for working families, and substance abuse issues. McCluskie has served two terms in the State House and is the Chair of the powerful Joint Budget Committee and Vice-Chair of House Appropriations.
David Buckley worked for 30 years in corporate healthcare and transportation, becoming a corporate executive. He now works for the Grand County Road and Bridge Department and holds a CDL. Buckley also served as a 4-H Superintendent Volunteer for seven years. He moved to Colorado
in 1981.